Our paintline is a state of the art specifically designed to handle vinyl window and door frames, PVC lineals up to 21 ft. long. Kolorbond has two spray lines which have air make up unit to control temperatures during summer and winter. The spray lines have also two air curing ovens operating at 55 deg. Celsius to ensure all coatings are cured before packaging and delivery.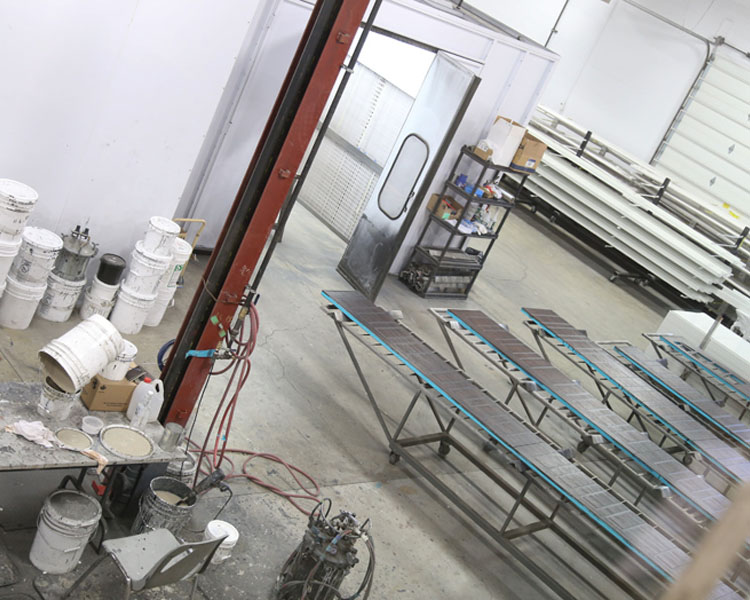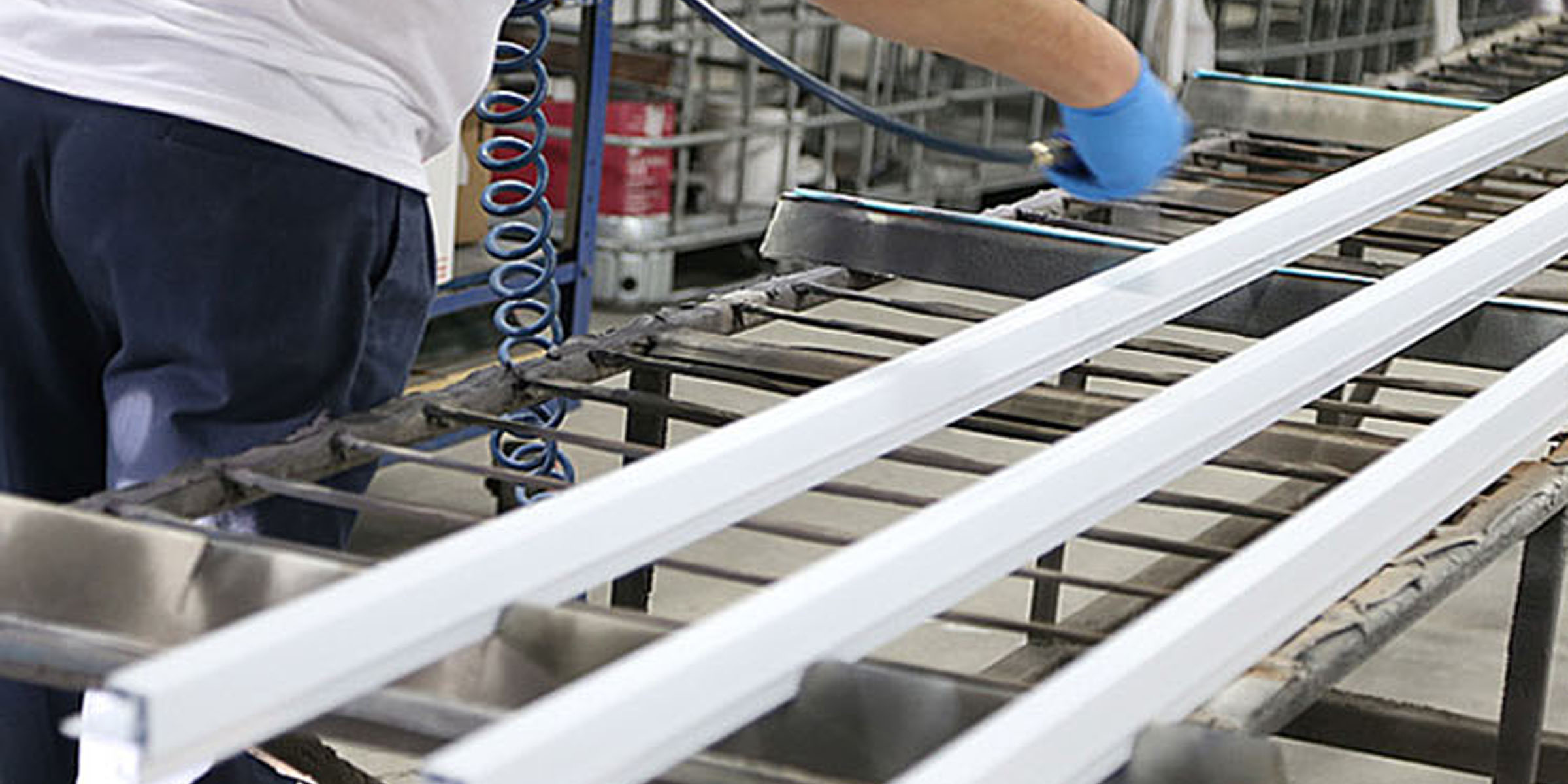 All products were cleaned and prepped religiously prior to painting, then oven cured after painting. Rigorous quality control is conducted prior to packing. Adhesion test and visual surface inspection test is a must before releasing the product to dispatch.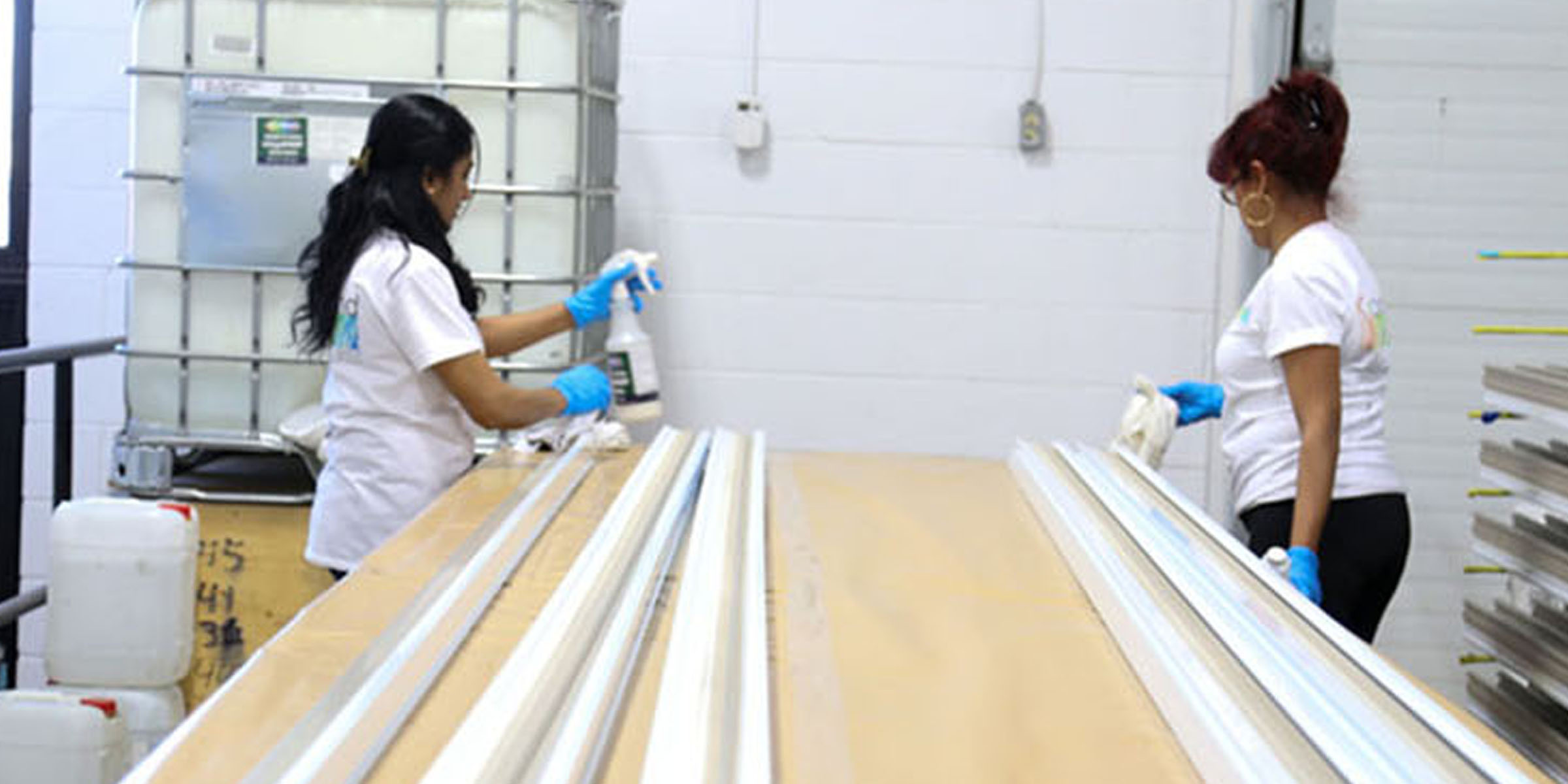 Our coatings are produced in-house and match all colors systems in the industry including GENTEK , KAYCAN, BUCHNER, BENJAMIN MOORE and ROYAL SPECTRA COAT colors. We also accepts colormatches.
8301 Keele Street Concorde Ontario
8301 Keele is our ALL IN ONE paint facility, with around 30,000 square feet of production space. It is equipped with two 4000 square feet spray booths and our state of art lineal paint machine that can complete massive volume for lineal profiles with fastest turn around times and efficiency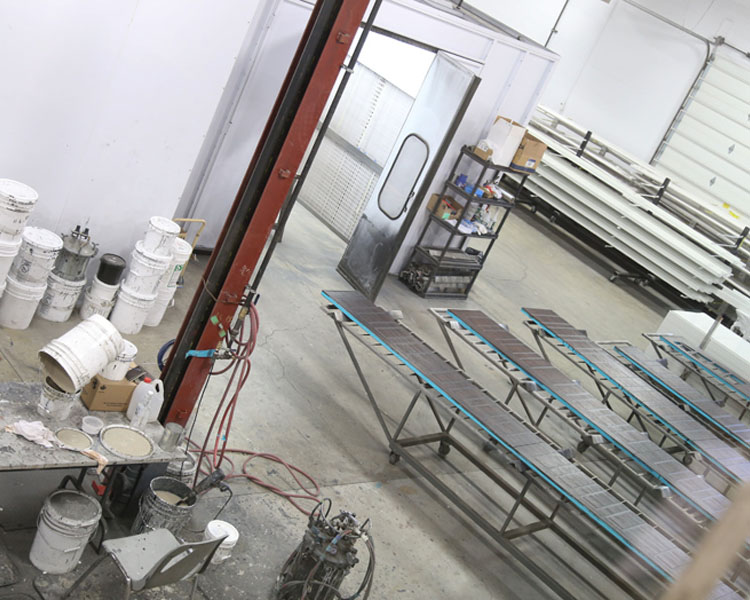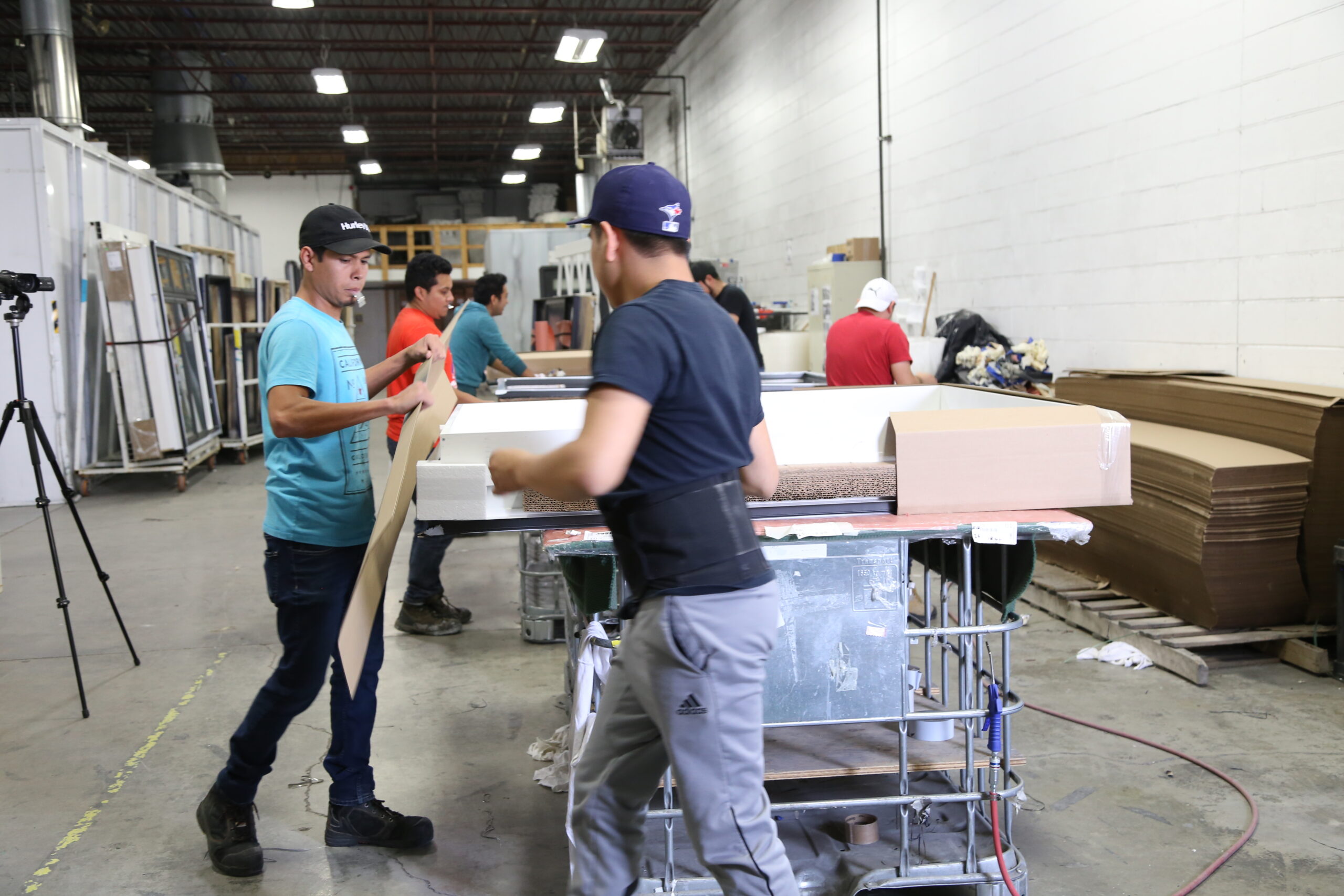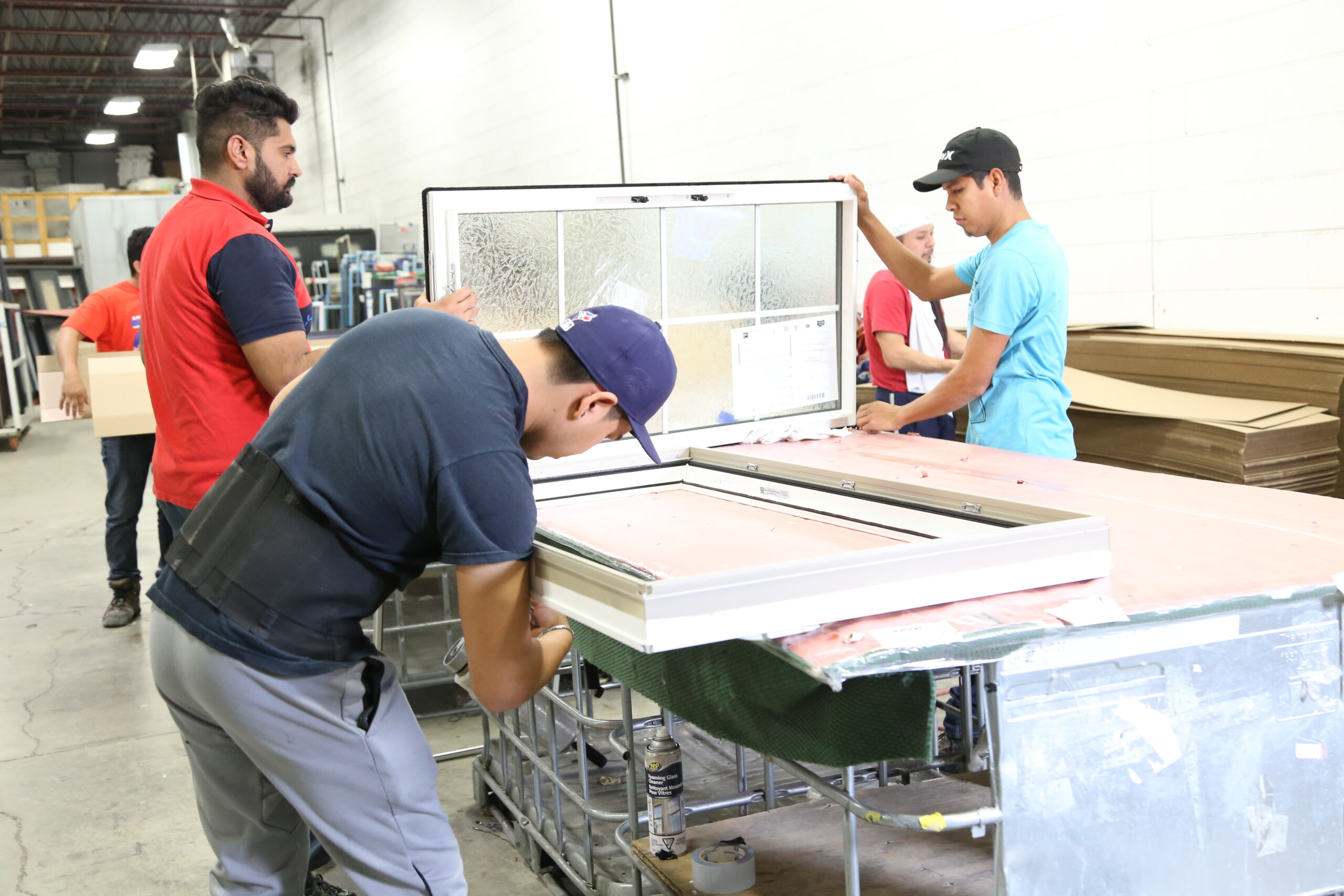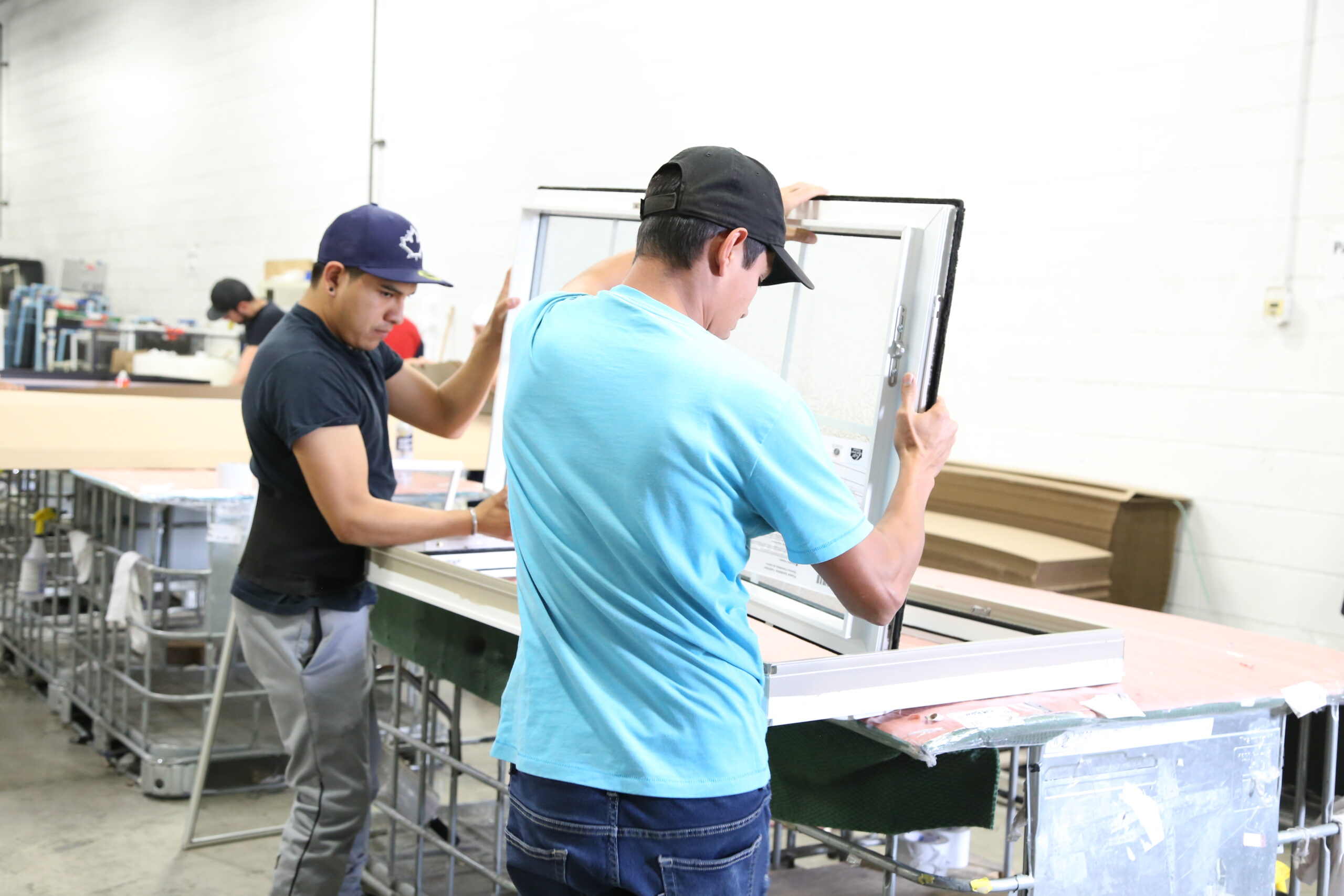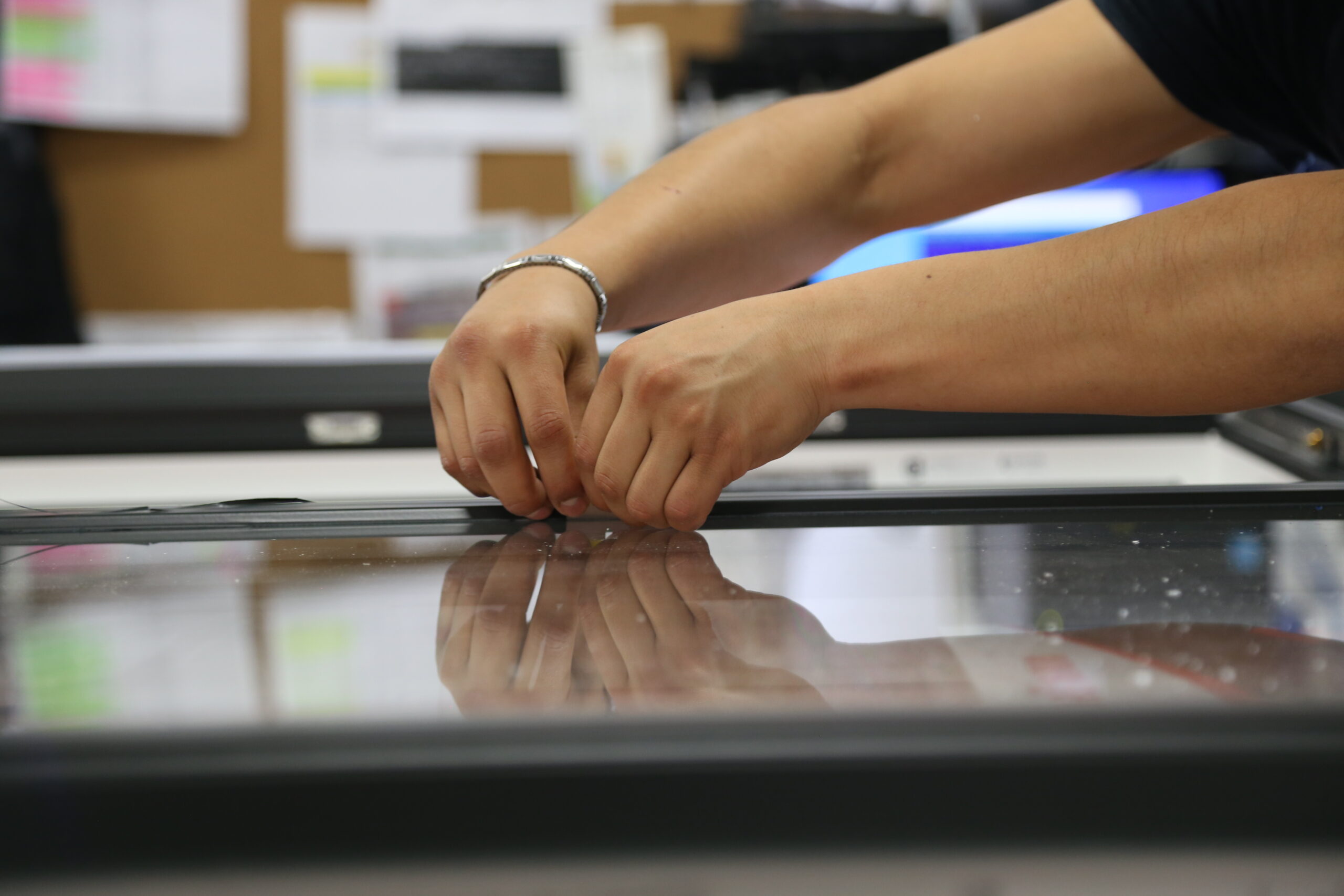 We complete full window boxes and doors using two 2,500 square feet paint booths.