KOLORBOND has been providing on site painting services for many years with proven success. Through its APPLICATORS NETWORK, Kolorbond can organize painting vinyl windows, patio doors, fence, columns, facias, sidings and doors on your homes and commercial establishments big or small anywhere in US and CANADA. We can also arrange painting to be carried out in the evening or during weekends if required by the customer.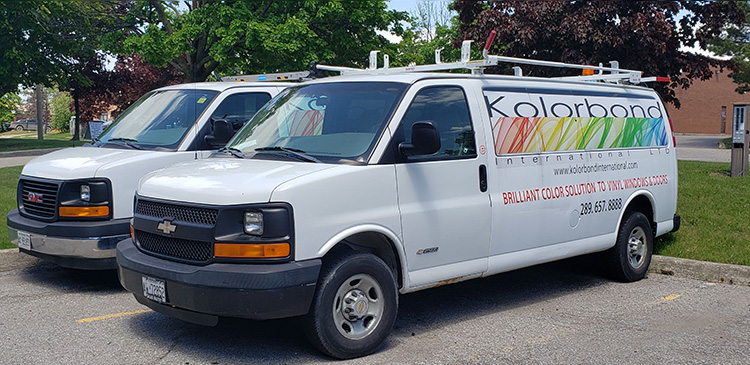 KOLORBOND USES ONLY WATER BASED and ENVIRONMENTALLY FRIENDLY coatings which is ULTRA LOW VOC. It doesn't contain heavy metals and toxic products. Unlike other paint products, it is unique to Kolorbond that it forms a molecular crosslink to plastic substrates.
KOLORBOND WORK IS ALWAYS GUARANTEED.